Unisterin Column - 5L Hand Sanitizer Dispenser
Hand disinfection tower
Touchless automatic hand sanitizer dispenser Unisterin
Column-mounted hand sanitizer for a high flow of people.
Solution for hand disinfection in public areas
Key Features:
Simple and intuitive hand disinfection

Automatic hand sanitizer dispenser for 5L containers.

Spray or gel alcoholic hand disinfectants

Access to the disinfection dispenser from one side

Available in a variety of colors as well as a range of finishes, white black, red, and plenty more.

Customizable with Your language, Your company's logo, Your graphic design
Battery operated or external power supply

Powder painted steel
Dosing pump for alcohol hand disinfectants

Lockable

Adjustable dosage

Compatible with bottles with a maximum capacity of 5000ml
Automatic hand disinfection dispenser Dimension
Width 270 mm, Height 1410 mm, Depth 180 mm Weight 13.00 kg, Weight with packaging 14.00 kg Packaging dimensions 323 x 220 x 1420 mm EU pallets: 8 pcs / pallet
Related products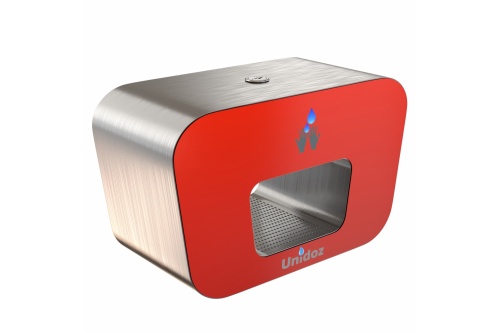 Unisterin Bezdotykowy dozownik do rąk

Bezdotykowy dozownik do dezynfekcji rąk.
Idealne rozwiązanie do dezynfekcji rąk w miejscach publicznych
Automatyczny dozownik do alkoholowych środków dezynfekujących ręce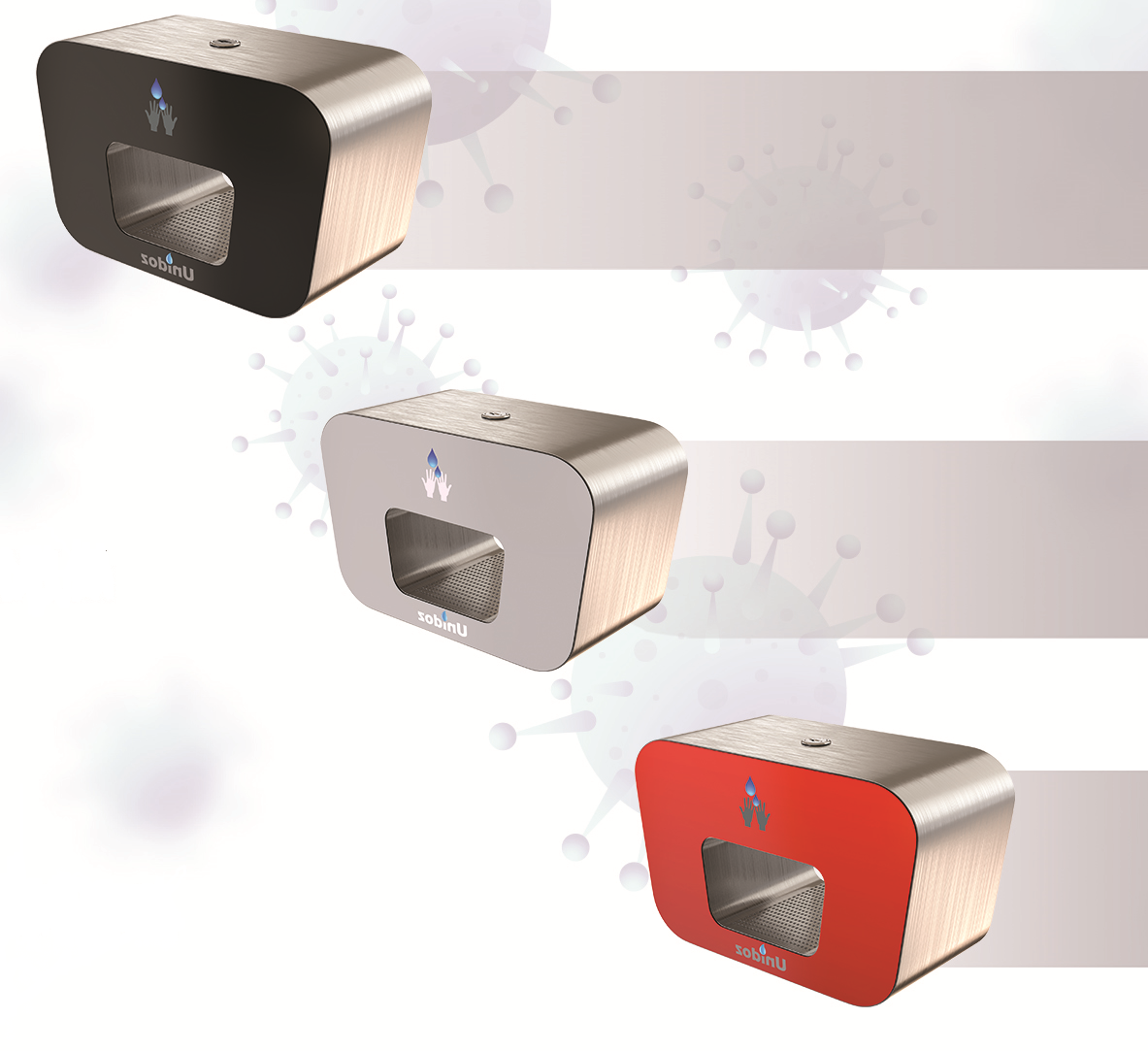 Learn more