Foam Disinfection Mat- Unidoz
Foam Disinfection Mat- Unidoz
---
Foam Disinfection Mat - A device that automatically throws a disinfectant chemical in the form of foam directly into the floor where pedestrians and vehicles cross.
---
Disinfecting footwear at the entrance to the clean area is one of the most crucial steps for maintaining a high level of biosecurity
---
How does it work?
Spray foam cleaners are sprayed directly into the floor. Chemicals added to foam cleaners help prevent the spread of dangerous microorganisms in places where crops grow and where food is produced or packaged.
---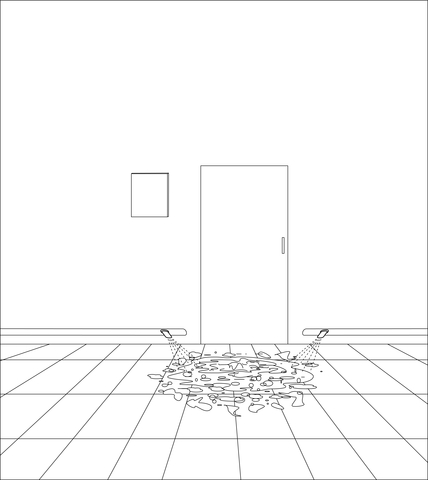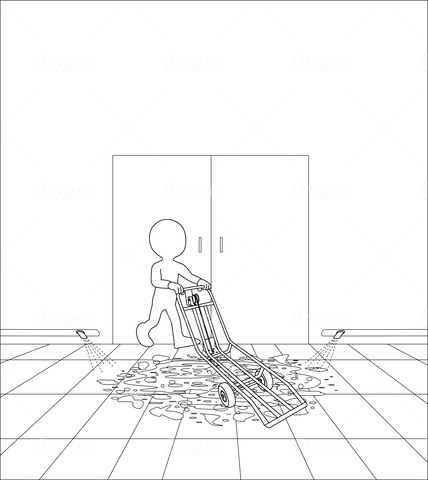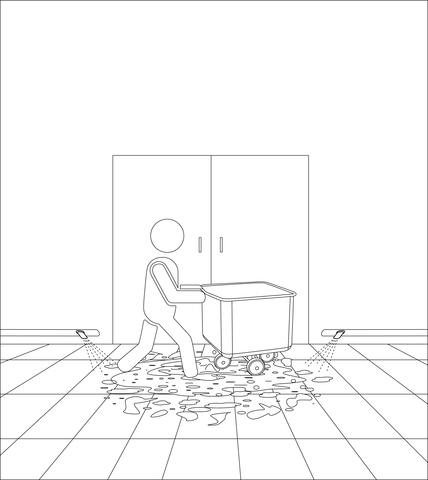 ---
Comparison of solutions:
Foam Disinfection Mat devices and standard disinfection mats:
Foam Disinfection Mat

Traditional disinfection mat, footbaths

Automatic chemical dilution - Guarantee the right proportions

Manual mixing of the chemical

Always a clean and active chemical solution

There is no guarantee that the chemical in the disinfectant mat is active

Longer exposure to the surface of the boots, the foam will stick to the surface for a longer time

Shorter exposure time to the chemical agent

Automatic chemical dosing - Improves safety by reducing worker contact with the chemical concentrates.

Manual chemical refilling

Maintenance-free

Materials cannot be washed or very difficult.

Money-saving- Permanently installed device

Frequent replacement, even several times a year.

Sustainable: environmentally friendly equipment.

You buy once, use it for years

Very high consumption of non-ecological materials
---
---
---
Advantage:

Compering to Foam Disinfection Mat, standard disinfection mats are very difficult to maintain a proper sanitary regime, it is not possible to properly clean the disinfection mat that has been used for a long time, it is not possible to wash the mat in a washing machine, it can be a huge threat
---
Unidoz Foam Disinfecting Mat
Technical Data:
Discharge hose, stainless steel foam wand & fan nozzle

Adjustable foam consistency (wet/dry)

Foam throw distances up to 2 m

Power 230W

Possibility to install up to 3 line stainless steel nozzle assemblies

Stainless steel central unit

Foam Disinfection Mat units come in a variety of combinations
---
What are disinfecting mats?
Disinfection Mats are biosecurity tools for use in the extensive agriculture departments, fish hatcheries, food processing facilities, veterinary facilities, zoos, animal shelters, and laboratories.
As of today, the most common solutions for footwear disinfection on the market are disinfecting mats, the textile exterior with a special absorbent material inside with disinfectant liquid, the second solution disinfection baths, a disinfecting container with a chemical solution inside. Less popular are brush, spraying devices for boots cleaning, but the most popular solutions are disinfecting mats. This is a solution that does not guarantee a high level of biosecurity. Foam Disinfection Mat device provides a similar solution but eliminates all imperfections.