Agri Mixer - mixer for powdered drugs and thick chemical substances.
---
Tank for automatic mixing medicines and chemicals.
Even mixing of the medicine or vitamins guarantees the built-in pump of the vat mixer. Agri Mixer ensures even dosing of medicines in the livestock or orchard farm.
Thanks to the ability to time set, we can be sure that the water and medicine solution is properly mixed during the process of applying medicines to animals.
Feeding a thoroughly mixed dose of drugs to the water nipple drinkers/ feeders in your hen house or pig house ensures that the clogging is reduced to a minimum.
Built-in clean water flushing system ensures 100% use of drugs or chemicals.
Stationary mixing tank available as a mobile version - contact Unidoz for details.
---
Mixing tank with a large filling opening for easy inspection and cleaning of drug or chemical residues.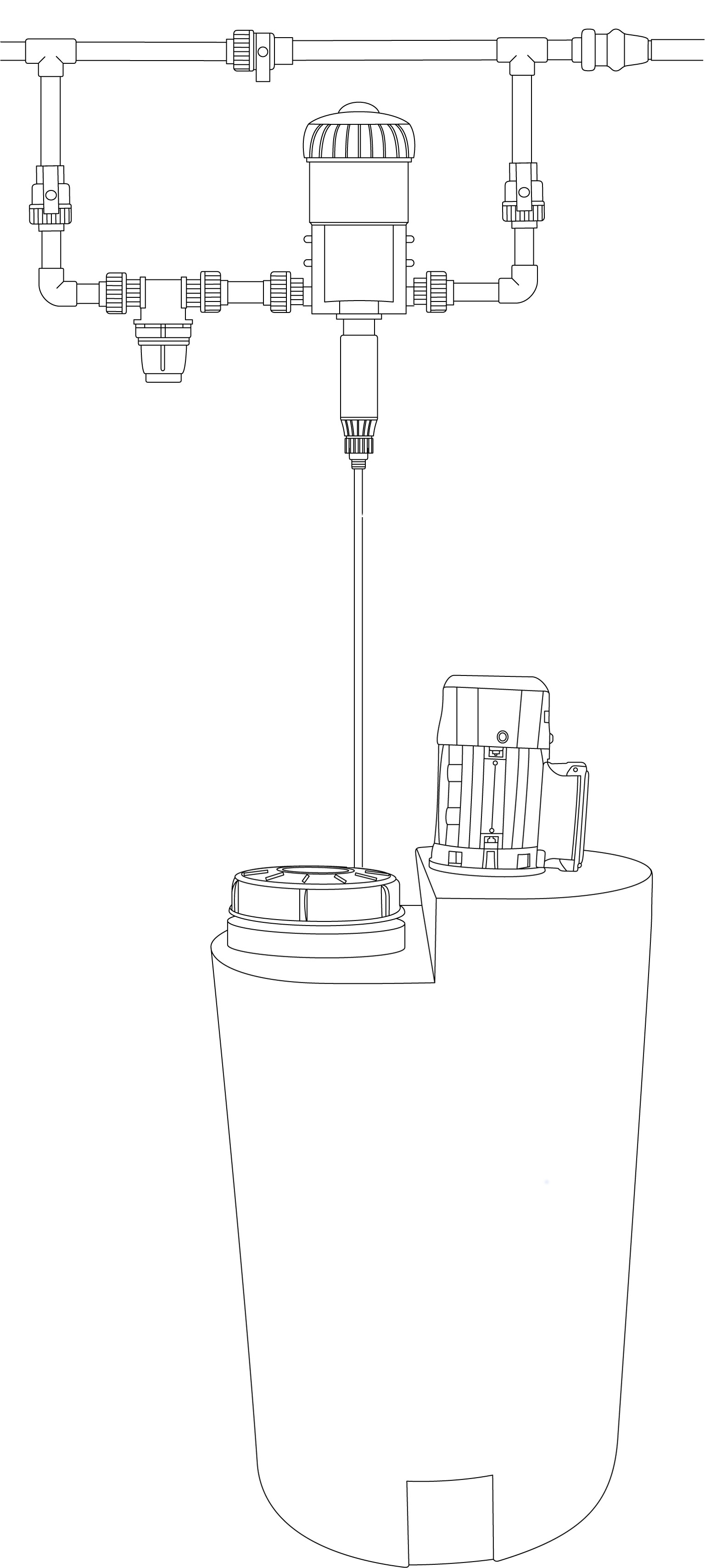 Properties:
Chemical resistant

Setting the mixer operation time

The clean water rinse option

3/4 "water connection

Possibility of integration with a managing computer (optional)

Liquid level sensor (optional)

70L capacity